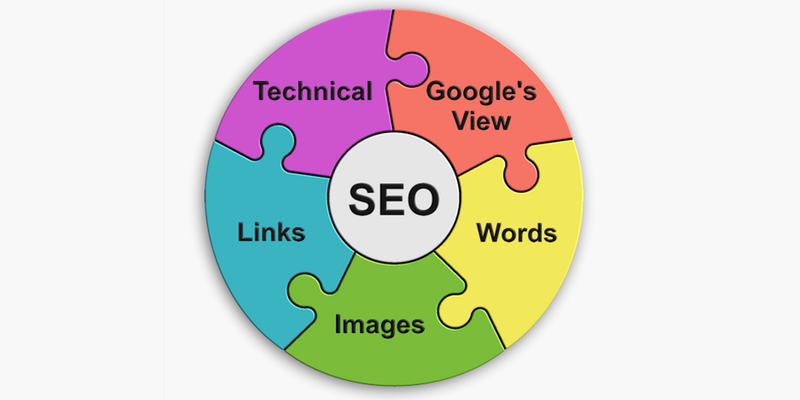 PRACTICAL SEO FOR BEGINNERS
Heard about keywords? What's a meta-description? Is there such a thing as alt text? Search Engine Optimisation is full of jargon and lingo. There's lots of stuff you can do for SEO - but what should you prioritise and what you can do to make a difference? This course answers these questions.
If you're not technically minded but you've got basic website editing skills, you'll find this course perfect for you. Giving you practical steps you can take on your website to help it rank on Google searches.
SEO explained - in easy to understand language.
This is SEO training for ecommerce sites, bricks and mortar shops, small offices, work-from-home freelancers, consultants and sole traders.
What you'll learn
Find out what techniques to use to optimise a website for search engines like Google
How to use those techniques on WordPress, Wix, Shopify or other websites
Understand what keywords (or search terms) are and how to use them on a website
Understand how images can be optimised for Google
Find out what a meta-description is, what makes a good meta-description and how to update it
Discover free online tools that will help optimise your website like a pro
SEO techniques especially suitable for online shops
SEO techniques especially suitable for bricks and mortar shops and small offices
SEO techniques especially suitable for work-from home freelancers, consultants and sole-traders
Discover ideas for getting links to your website
Course Trailer
Watch the course trailer to discover if this is the right course for you.
Best Suited To
This course is best for small, local businesses who have a multi-page website and are willing, capable and committed to writing plenty of text on their site.
It suits e-commerce websites, sites with several pages describing the services provided and/or businesses who are writing or intending to write blog or news articles.
Businesses who have benefited from implementing the strategies outlined in these videos include;
Gift shop
Exercise and fitness therapist
Shoe shop
Bodycare and healthcare business
Construction supply business
Finance broker
Education counsellor
Marketing consultant
Travel consultant
This course is great for SEO beginners.
"Fiona has the (unique in this space) ability to explain complex matters in a simple way, enabling the participant to move forward from where they are at. I now have a way forward with SEO for my website. SEO for beginners is great value and practically focussed. Fiona's skills are very valuable in a space so crammed with technonerds."
Alan Crocker
Please Yourself Travel
Affiliate Marketers
This course is great for SEO agencies looking for ways to improve their communication and trust with clients. This course demonstrates the breadth of the work SEO professionals do. Clients who undertake this course will be in a better position to engage with, and support the work of, their SEO agency.
If you're an affiliate marketer or SEO agency looking for great products with great commission - you'll find this SEO course is perfect.
Learn more about our affiliate marketing opportunity.
Next Live Q&A
Get a taste of the course and the trainer by joining us for the next live Q&A session.
What's Included
Step by step video lessons, including
How SEO works
What to expect from Google search results
What a meta-description is and how to update it
Keywords for SEO
Writing content for SEO
Tools for writing content for SEO - WordPress and non-WordPress sites
The importance of heading 1
Domain names and URLs
Images for SEO
Links
SEO for bricks and mortar shops and small offices
SEO for online shops
SEO for work-from-home consultants and freelancers
Live Q&A sessions are scheduled every second month.
This is an SEO course for beginners. We touch lightly on technical SEO, but do not cover it in-depth. This course gives you practical tasks that you can do on your own site to rank better on Google.
Sample Lesson
Watch our sample lesson. If you like the teaching style in this video, you'll love our course.
YouTube's great - but...
You can waste hours and hours of time watching irrelevant videos
The sequence of learning can often be random
The delivery can be too fast
Learning in a structured step-by-step way gives you the best chance of success.
"Excellent SEO Training! Great session! Fiona was able to take the concepts and make them easy to understand. I learned a lot. Her suggestions were really helpful too."
Leonard Vallido
Exportia
What You Get
19 videos. 2 hours 30 minutes
Access for 12 months from date of purchase.